Work Ethic Research Studies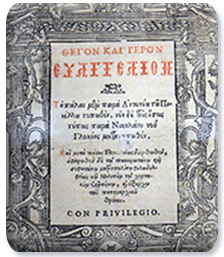 Research related to work ethic and work attitudes comprised the beginnning of the work on this website and continues to be at the heart of what it is about. Much of the information about work ethic contained in various reports and even taught in work ethic classes has been based on anecdote and opinion. That is not the case for the materials here. Those approaches result in long lists of work ethic characteristics that are not substantiated by anything other than the work of a committee or the opinions of a few people. Effective curriculum materials and assessments of instructional outcomes need to be based on research. Persons who are responsible for selecting, purchasing, and administrating educational or training programs need to ask questions about the basis for what is being presented. Look for peer-reviewed publications and credible evidence before commiting resources to a particular approach. Work ethic is an essential element for workforce preparation so it needs to be approached with care and due diligence.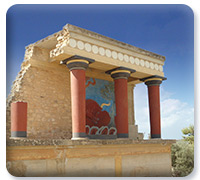 Work ethic research can be approached from many different perspectives. Disciplines such as psychology and sociology have much to offer in explaining the underlying constructs and history, economics, political science, religion, and many other areas of study contribute to deeper understanding of the origins and intricacies of work ethic and work ethic attributes. Certainly the field of vocational education, or career and technical education as it is currently known in the US, has literature and content that is relevant to the study of work ethic.
Research can also play a direct role in instructinal activities. Learners can examine artifacts from a historical period, for example, and identify how work is depicted in artwork, on coins, in sculptures, or in literature. These kinds of approaches bring students into a more intimate acquaintance with perspectives of other people groups or generations and can provide a basis for self-examination and insight. Sometimes gaining a deeper awareness of the beliefs of others can result in further development of what people hold to be true for themselves.
The articles below have been requested often by researchers studying work ethic but were published before it was common to have journals available on-line. More recent works can generally be retrieved on the web.
Selected work ethic research articles:
A New Look at Selected Employability Skills: A Factor Analysis of the Occupational Work Ethic | Peer-reviewed 1995 publication by Hill & Petty in Vol. 20, No. 4 issue of the Journal of Vocational Education Research. This article reports the research that identfied interpersonal skills, initiative, and dependability as key constructs comprising work ethic. All of the work since that time has used these constructs to define work ethic. These also serve as research-based topics for work ethic instruction in the 10-day unit of instruction and the on-line lesson materials.


Demographic Differences in Selected Work Ethic Attributes | Peer-reviewed 1997 publication by Hill in the Vol. 24, No. 1 issue of the Journal of Career Development. Report of a study to examine differences in interpersonal skills, initiative, and dependability for sex, age, level of education, Standard Occupational Classification, and full-time work experience.


Double Jeopardy: Work Ethic Differences in Youth at Risk of School Failure | Peer-reviewed 1999 article by Hill & Rojewski in the Vol. 47, March issue of The Career Development Quarterly. Article based on a study of grade nine students to determine differences in interpersonal skills, initiative, and dependability for at-risk and not at-risk classification as well as gender.
More recent work:
One of the areas of research now being explored is the work ethic in non-western cultures. This work is significant because work ethic is prized by these cultures, but the historical basis for their norms and beliefs is quite different from that of the US and other Western countries. Several preliminary studies have been completed with data collected from the United Arab Emirates and the People's Republic of China. One of the more important studies completed during recent years is the South Korean work by Kim to translate and analyze data collected using the Occupational Work Ethic Inventory.
Identifying Work Ethic Constructs Using a Korean Translation of the OWEI | Dissertation completed in 2007 by SooJung Kim. This manuscript describes a study based on 816 Korean respondents. Work ethic was examined based on gender, age, full-time work experience and level of education. A factor analysis was completed on the Korean translation of the OWEI and five factors were identified for future use --

성실성

(conscientiousness)

유능함

(efficiency)

유쾌함

(pleasantness)

겸손함

(modesty)

헌신

(devotion)