Materials for Teachers Using the The Work Ethic Site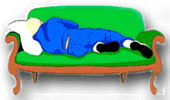 An Instructor's Guide for The Work Ethic Site has been prepared and is available for download. The guide provides suggestions for use of the web materials and guidance for interpreting resources such as the OWEI score report.
The other items provided to assist those using the six on-line lessons contained on the web site are visuals that can be used with each lesson. Links below provide both the original PowerPoint files as well as PDF versions of the visuals. These are provided for use in education and training at no cost. Please retain identification of the author if the PowerPoint files are modified and give credit for intellectual property.
As these materials are used, please provide suggestions and feedback to guide revisions. Your comments will be greatly appreciated.